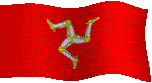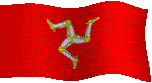 Weather warnings: North West
From: 25-06-2019 00:00 Until: 12:00
Rain
Level: : Yellow

Heavy rain possible on Tuesday morning and may cause travel disruption. There is a small chance that homes and businesses could be flooded, causing damage to some buildings. Where flooding occurs, there is a chance of delays or cancellations to train and bus services. Spray and flooding could lead to difficult driving conditions and some road closures.


Hits since site created in 2003